"I have worked with Giulio for four months at VodafoneZiggo in Amsterdam. Giulio has a great focus on delivering quality and always tries to improve his work as a developer. Giulio often comes up with ideas to update and modernize his way of working, always with customer satisfaction in mind. His professional skills aside, Giulio is also a great person. He has a good sense of humor and adds a positive and colorful vibe to the work environment. I would like to work with Giulio again in the future!"

− Sertan Yildizeli, Agile Test Engineer (via Sogeti) at Vodafone
"Giulio is a very skilled and senior UX/UI and AngularJS developer. At Nuon Giulio build 2 AngularJS application and was also involved in major UX/UI decisions. For one application (Nuon Large Product) which had to be build from scratch, Giulio created wireframes and mockups in UXPin.
Giulio has a very good eye for detail and quality. With these qualities and his professionalism it was very pleasant to work with Giulio"

− Lino Catucci, DevOps engineer / Angular Developer at Vattenfall (Nuon)
"So you are thinking about hiring Giulio? I think you should do it and this is why: during 2016 he was part of our team to develop the front end of a new sales application. While it was a small team working on an isolated application Giulio made sure to set and keep the pace of its development. Anyhow, the coding itself is not the main reason of this recommendation, what we appreciated especially was his capability to understand the business value of our project - and his relevant suggestions during the development. In the end we applied quite a few of his suggestions, making our product better. At the same time there were also plenty of suggestions that didn't make it to the final product for various reasons but this did not keep Giulio from bringing new insights to our team. Combine this skill with a sharp sense of humour and you understand why Giulio can also be a valuable addition to your team."

− Martijn Van Wijngaarden, Product Manager Energy as a Service, Digital Transition at Vattenfall (Nuon)
"Giulio is a true marketing genius! He knows all the tricks and he is very creative. He helped me to find a lot of new customers."

− Eduard Verbree, Owner at Mercuur Taal Dutch Language Training
"Giulio is a true professional! From the highest web technologies en rich experience in marketing to the smallest details in communication, he knows exactly what a customer needs."

− Bumbu Vitalie, Owner, Moldovan Renovatie, Onderhoud en Timmerwerken
"Giulio is one of the most valuable people I have ever met. Giulio is a organized, passionate and energetic co-worker with huge knowledge in web design and IT. I can highly recommend working with him."

− Antonio Fullone, Front End Developer
"Giulio is a brilliant Actionscripter that helped push our in-house flash knowledge to the next level through his expertise and teaching talents."

− Dennis Koolwijk, Concepts & Design at Cartel Internet and Marketing
Who is Mikrocode?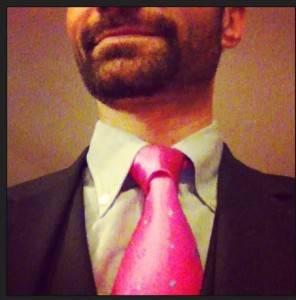 Mikrocode is Giulio Grasso, an IT engineer specializing in Multimedia and Web Development for over 12 years. My strength lies in complete understanding of my clients' requirements. With the edge of technology and competence I deliver world-class outputs.
Sometimes I need the collaboration of other freelances. We are a team of young and dynamic individuals working together to leave the mark of Mikrocode in whatever we do. We have worked on varied projects starting from domain / hosting solutions, content development, website design, e-commerce solutions, corporate identity, brochure design, 2d animation, 3d modeling, company profile, corporate presentations.
Lately I'm focused on websites and applications, both for computer and mobile.
I can make nice products that actually work, and I do it at an affordable price.
I'm based in Amsterdam but my customers are all over the world